SPEEDY SHIPPING
Fast Low Cost shipping. Need it expedited or two day shipped? We offer affordable rates for quick delivery.* Special rates for international delivery also available. Expedited shipping not available for saddles. We only work with reliable shippers and have a 99.99% successful delivery rate. International customers, we charge only actual shipping costs. If your actual cost is less than estimated, we refund you the difference!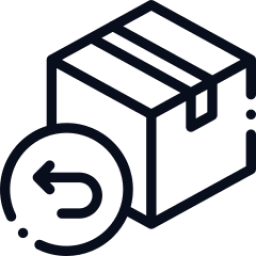 FUSS FREE RETURNS
We get it, you have a life and sometimes you forget to return that new, unused item. We offer customers the option to send back items within 30 days from the date of purchase and we will return or exchange regularly priced merchandise. (Some restrictions apply, see below for details.) Applies to domestic shipments only. Minimum $30.00 order. Saddles excluded. See here for saddle policy: Saddle Trial
FREE EXCHANGES
Try it on at home! You got it, you love it but maybe just need a different size or color? No problem! All regularly priced merchandise $50.00 or more is eligible for a one time free exchange on new, unused merchandise with original tags and packaging. Sorry not eligible on sales or discounted items. Domestic shipments only. Does not apply to boots, saddles, or items whose dimensional size exceed 10″ x 10″ x 10″.
FAQ's
See below for additional details and commonly asked questions.
To Start Your Return Click the Button Below
Please complete the form on the following page to initiate a return request.
Start a RETURN NOW

WHERE WE SHIP
We ship all over the world to any destination unless specifically prevented by law. Please note prices are in US Dollars, and do not include customs fees if applicable. Some restrictions apply.

LOW COST shipping
Low cost shipping! Competitive rates and delivered by UPS, USPS, or Fedex. Applies to domestic shipments only. Expedited Shipping not eligible for saddles and other restricted items.

YOU GET IT OR YOUR money back
We insure all packages so if you do not get your item you get your money back 100% guaranteed. Applies to domestic shipments only. Please contact us for international insurance coverage.
Question Not Answered?
Want to get in touch? We'd love to hear from you. Here's how you can reach us…

Contact via email.
If email is more your style. Don't worry, We're here for you.
Contact support