COMMONLY ASKED QUESTIONS
Check here before contacting us. Good chance your question is answered here!

Shipping
My order hasn't shipped?
Most orders ship within 48 hours. Did your order include a brand with delayed processing? Please note the following brands may be subject to delayed processing: HKM, Cavallino Marino, Fair Play, Cavalli Puri, and limited European brands. Please allow additional processing time of seven days prior to shipment.
Please do not send inquires asking if an order has been shipped if your processing time has not passed. We are unable to assist with these requests. We appreciate it in advance.
Otherwise if it has been more than seven business days and you have not received tracking information please call: (866) 903-8225 for assistance.
I only got part of my order.
Large orders and orders that originate from multiple shipping locations may ship separately. You will receive multiple tracking numbers, please watch your inbox for additional emails from us.
My package is lost/taking the scenic route/damaged.
Never fear most of our packages are sent insured. If an item shows delivered but not in your receipt, check with family and neighbors. If you do not find the package, contact the carrier directly for assistance.

Payment
I need to cancel an order.
A 3% processing fee will be applied to any domestic order we are able to cancel. Orders already packed may not be cancelled. International orders may not be cancelled. If more than 24 hours has expired since the order has been placed, it may not be cancelled. Boot orders may not be cancelled at all.
What if I need to change my shipping address?
If the label has not generated we can change order addresses on credit card payments ONLY. We cannot change the address post checkout on orders paid with PayPal or Amazon Pay and must ship to the address shown. We require government issued photo identification to change order addresses.
Why did you charge me for my order if it hasn't shipped yet.?
As is common in retail, we capture the funds to ensure there is funds available for shipment. We have never failed to refund a customer for an order not shipped. Please rest assured if you paid for an item you will either receive it or we will refund you.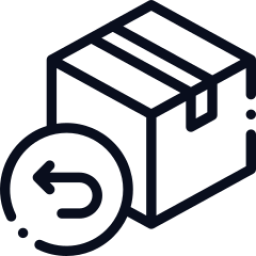 Returns